Before you understand how to overcome limiting beliefs, you need to get clear about what they are. As the phrase suggests, limiting beliefs are self-imposed beliefs that you accept as facts, but may not be true at all.
Limiting Beliefs Examples
These self-imposed facts limit your choices and approaches to situations in life. For example, you may believe you're bad at handling money and hand over your savings for someone else to manage. Another example would be that you don't believe you have a sense of style, so you just settle for neat and clean rather than something that might suit your body type better.
Other common limiting beliefs examples can include beliefs about race or class. Oftentimes, these beliefs originated in childhood and the way you were brought up. Maybe you adopted your parents' example or a teacher made a comment that caused you to lose confidence in your abilities.
Many of us are not aware of our limiting beliefs, and these beliefs have become so normal that the thought of getting rid of them doesn't even occur to us.
This belief limits us in terms of changing and progressing with our own personal lives. While some aspects of your personality won't change, there are many things that you can change about yourself, and the first step is believing that you don't have to be stuck in the same old ways for the rest of your life.
Identifying Limiting Beliefs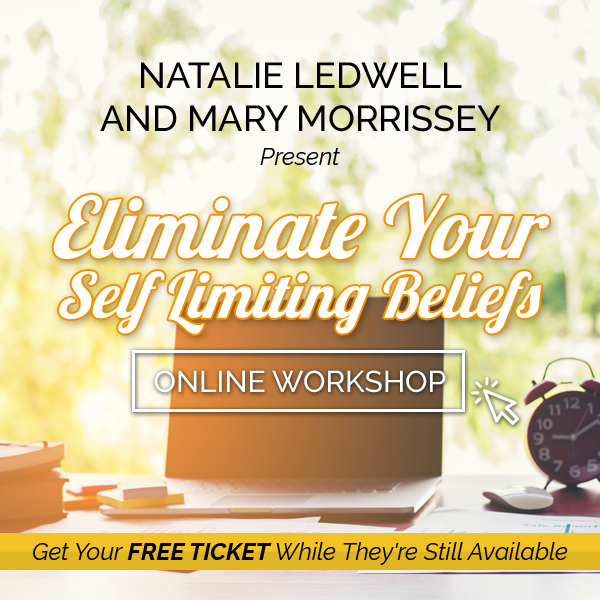 By far one of the biggest limiting beliefs is, 
I can't change
. You can change, but you may need some help identifying limiting beliefs. That's where the online workshop
Eliminate Your Self Limiting Beliefs
can help.
It's a free online workshop that will help you identify internal roadblocks and pitfalls that keep you from making a positive change in your life. You can access it by clicking here.
No matter whether it's finding a job, studying for a degree, or going out each morning for a run, you may believe your problem is a lack of motivation. This may come as a surprise, but most people are not naturally full of motivation and commitment, so it's a habit you need to develop over a period of time.
Limiting beliefs come from a variety of sources, including childhood, friends, peers, the media (particularly social media), as well as the books and magazines you choose to read.
Wondering How To Overcome Limiting Beliefs?
Limiting beliefs, regardless of what exactly they are for each individual, hold us back from doing the things we would like to do. For example, thinking you're not good at public speaking could mean that you don't choose a certain career path since you might be required to make presentations and speak to groups of people.
How can you change your limiting beliefs?
Becoming aware of what your limiting beliefs are is the first step to getting them out of your mind and your life. Make a list of all the things you believe are limiting you from living to your full potential and you will become more conscious of them each day.
Then take action. Nothing happens until you take action. Be clear about what you want and commit the list to paper. What would your ideal life look like? Write it down. Then put copies of it everywhere so that you start to visualize it. Try to do this with emotion.
Creating a vision board can help this process. Visual photographic prompts help.  
Take action by reading the right books, ask advice from people who have achieved their goals, and generally research how to achieve your goals.
One way to do this is to attend the online workshop on how to overcome self-limiting beliefs
. Click
here
to attend. 
Once you focus on your goals consistently, you'll find that the right people and circumstances start to turn up in your life to help you accomplish your goals. Small but consistent changes will help you manifest your desires.
More related self-help articles: